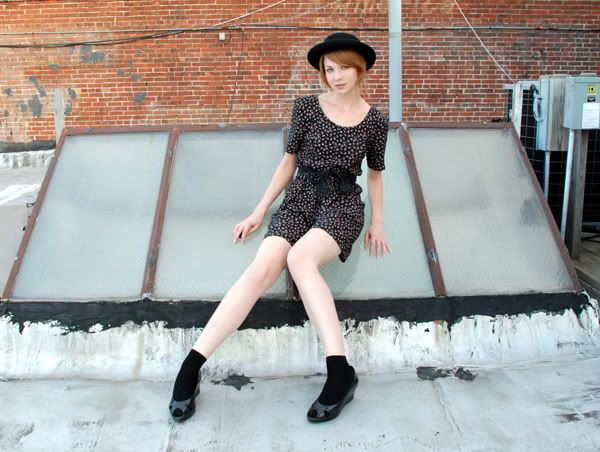 Hello! Rachel here from Mousevox Vintage filling in for Starr while she's off on her Bonaroo adventures, undoubtedly having the time of her life!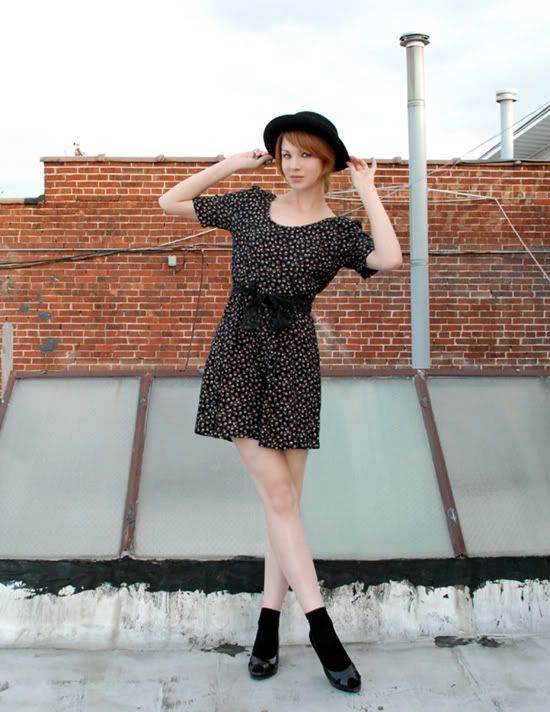 When Starr first asked me to be a guest blogger for her, I was of course thrilled at the chance. I'm a loyal reader of her blog and always find it to be such a great source of inspiration. While Starr and I have personal styles that differ from each other on certain levels, we have one common love and that's for all things vintage! I've had a couple of weeks to think about what I should write in Starr's absence and decided, what better way to stand in for a fashion blogger than to make your own attempt at filling their sartorial shoes (pun intended).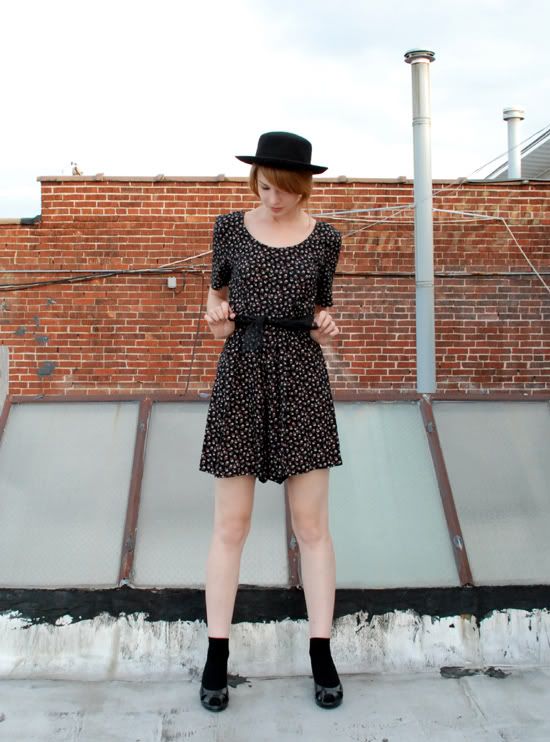 One of my very favorite aspects of the fashion blogging community is the amazing amount of inspiration there is to be had. For the topic at hand, being 'A Starr for a Day' (with the title of 'Starr Studded Style' coming in a close second - I'm full of puns), I decided to hit the thrift stores and put together an outfit that I thought was very Starr inspired, but still reflective of my own style. I couldn't believe that I found this floral romper and vintage bowler hat at the first shop I went to - it must have been in the Starrs (ok, I'm overdoing it with the puns now, I know). Both of these pieces remind me very much of Starr's whimsical style, but still offer just the right amount of edge that I need to feel comfortable in an outfit. The lace around my waist was originally part of the hat, but I knew I would never be able to pull that off and still feel like myself, so it became an instant belt. This outfit encompasses many things that I think about when Starr's lovely style comes to mind, with florals and femininity being the most obvious elements. And I have to say, being a 'Starr for a Day' definitely channeled my inner girly girl in a very positive way!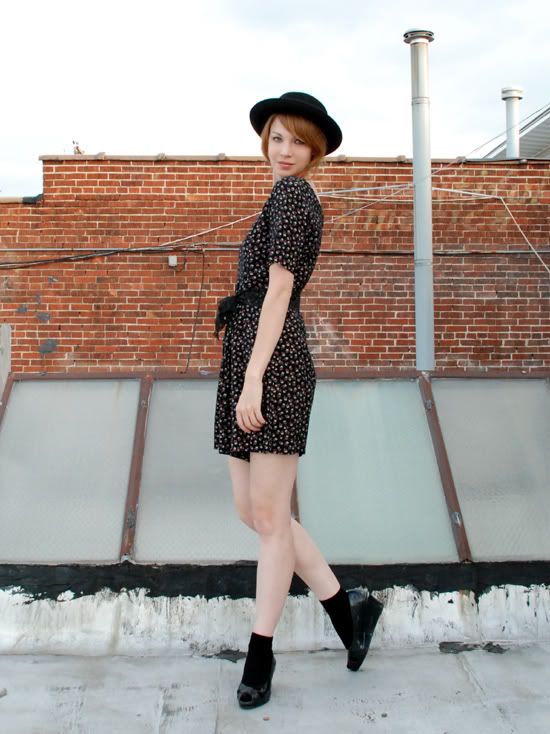 STARR INSPIRED OUTFIT DETAILS
Floral Romper: Vintage / Thrifted
Bowler Hat: Vintage / Thrifted
Belt: Scrap Lace from the hat
Bamboo Ankle Socks: Target
Wedge Platforms: Naturalizer